Catch and Release
Friday, May 24 at 8pm
After Mentorship with Angela Dufresne & Kerry Downey

Danspace Project
St. Mark's Church
131 East 10th St.
New York, NY 10003

Angela Dufresne mentored Kerry Downey during the 2012-2013 Queer|Art|Mentorship cycle. They have continued to collaborate and show work together ever since. In spring 2015, Angela took Kerry on a fishing trip upstate. Kerry's subsequent project, "Fishing with Angela," both a video and performance recreated for tonight's program, uses an overhead projector to mimetically recreate their mentor's gestures. This work explores the relationship between fishing and painting, mentor and mentee, wetness and flow.

"Fishing with Angela" is presented tonight as part of a shared evening entitled Catch and Release, in which Kerry and Angela enter into the ambivalence of certain traditions—portraiture, Bro-downs, fishing trips, side-by-side pissing, father and son relationships, among others—actively generating interchanges of social ritual, of song, of painting, of mimesis. In the artists' own words: "In this queer ritual we say to each other: we are here now, together and separate. Entangled and distinct, un-mired if coded by these traditions." There may be fly fishing in the church. With special guest Caroline Wells Chandler.
---
WE COLLECT TOGETHER IN A NET
WE COLLECT TOGETHER IN A NET
by Kerry Downey
Book release forthcoming, June 2019
Please donate!
We collect together in a net
is an artist's book by Kerry Downey, which will be published this June by Wendy's Subway, a Brooklyn-based non-profit reading room, writing space, and independent publisher. Designed by Erik Freer and edited by Rachel Valinsky, the publication will include 14 full color reproductions of recent work, alongside texts by a handful of incredible art writers: Jaime Shearn Coan, Jeanne Vaccaro, Ryan Wong, and Layla Zami.
We collect together in a net assembles a series of monotypes that have been transformed through highly physical printed and manual processes (Chine-collé, embossment, rubbing, sanding). These many forms of contact bring attention to the materiality of paper, and draw parallels between paper's surface and our skin. Skin's porousness acts as a threshold, between the personal and the social, the psychological and the embodied. Like a net, it contains and disperses, and locates our entanglements in the world. The net is a central figure in Downey's interdisciplinary practice, and reflects on the interdependent structures that produce the many ways we inhabit our bodies and access forms of power.
This series of works on paper was produced at Robert Blackburn Printmaking Workshop, a co-operative printmaking workspace. In close collaboration with each writer, the book's designer, and the editorial team, they are collected in this new artist's book. Like much of Kerry's work, the publication offered an opportunity to explore how collaboration across these different modes is possible, and to create occasions for relationships and conversations to grow out of the work itself.
---
Creating Good-Enough Containers: Reflections on Queerness in Community-Based Museum Education
ART JOURNAL OPEN
Artist and museum educator Kerry Downey reflects on making space for queerness within and outside of institutions through participatory art making.

---
Tell Us Plainly What You Mean
TELL US PLAINLY WHAT YOU MEAN
Curated by Tatiana Istomina and Becky Brown
January 12 – February 10, 2019
Opening Reception: January 12th, 6-8PM
Gallery Hours: Saturdays, 12 - 6PM or by appointment
Aquarius Studios | 1116-A Wyckoff Avenue | Ridgewood, NY

Annette Cords, Louise Bourgeois, Becky Brown, Kerry Downey, Joey Fauerso, Tatiana Istomina, Michelle Rosenberg, Bill Santen, Irgin Sena, Catalina Viejo Lopez de Roda

Every time one man says to another, "Tell us plainly what you mean" he assumes the infallibility of language… Whenever, on the other hand, a man rebels… says he cannot explain what he means… he has seen into the real nature of language. For the truth is that language is not a scientific thing at all, but wholly an artistic thing, a thing invented by hunters, and killers, and such artists long before science was dreamed of.
— G. K. Chesterton


Who has not suffered the limitations of language—its inability to express the nuance of our thoughts and feelings? Today especially, language appears complicit in disrupting communication between social groups and whole nations, blurring boundaries between truth and lies. When natural language fails and rational discourse seems impossible, artists come forward with alternative means to translate the subtler shades of our emotions and perceptions into shape and form.


---
BAM / Moving Body, Moving Study
​Moving Body, Moving Study @ BAM
Co-curated with Rachel Valinsky
Publications by Wendy's Subway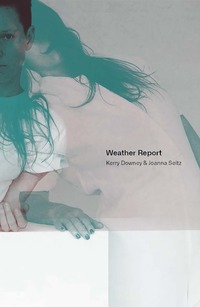 This fall (2018) Next Wave Art presents an exhibition of time- and movement-based work that explores the body's capacity for remembering. In Moving Body, Moving Study, we consider the ways in which artists score, archive, or otherwise embed gestures and movement to relay accumulated experience, trauma, and historical and cultural memory. Engaging the BAM Fisher Lower Lobby as a space for reflection and refuge, this unique program features three screenings rotated monthly, readings and public events, and newly commissioned print publications.

Kevin Jerome Everson, Jibade-Khalil Huffman and Gloria Maximo are on view through Jan 6. Octiber featured artists Patty Chang, Freya Powell, and Sable Elyse Smith. November featured artists Lauren Bakst, Jesse Chun, Kerry Downey and Joanna Seitz.
---
How to see in the dark
Image: Kerry Downey, How to see in the dark, 2017, video still. Courtesy of the artist

How to see in the dark

Cuchifritos Gallery

Priyanka Dasgupta and Chad Marshall, Kerry Downey, Baseera Khan, and Tuesday Smillie

Curated by Christian Camacho-Light

Opening Reception:

Friday, October 26 from 6-8p

On View: October 26 through December 9, 2018

Gallery Hours: Tuesday through Sunday, 12-6pm

Location: 120 Essex Street NY, NY 10002 (inside Essex Street Market)

SCREENING​: Kerry Downey video "How to see in the dark," November 26, 7:30pm • 466 Grand Street

Presented in partnership with Cuchifritos Gallery + Project Space, Curated by 2017-18 AIRspace Curator in Residence, Abrons Arts Center

How to see in the dark

looks to artists who share an interest in the politics of visibility. Toward these concerns, these artists make use of aesthetic and conceptual strategies that privilege the opaque, encrypted, or clandestine. Works in the exhibition negotiate tensions between representation and abstraction, assimilation and interference, action and withdrawal, mastery and unknowing. Folding into darkness, the exhibition invests in improvisational choreographies of refusal and failure, finding respite in the dissolution of figure-ground, near and far, and the thwarting of an easy read.
---
Partial Views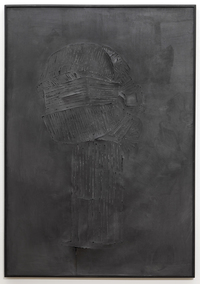 PARTIAL VIEWS
Opening reception: March 2nd, 6PM-9PM, with performance by Dean Moss, Samita Sinha, and Grey Macmurray at 6:30PM
On view: March 2nd - April 2nd, 2018
Kerry Downey, Dean Moss, Saar Shemesh, Elizabeth Tubergen, Erica Wessmann

The Spomenik are public monuments unique to the former Yugoslavia and to its dream of pluralist authoritarianism, but as forms that reify paradox at the scale of the body, the relevance of these monuments persists. "Partial Views" is an exhibition project that explores their persistence.
---
Queer Tropics
Image: Kerry Downey, Territory I, 2013, graphite rubbing from hot glue on paper, 24x36 in
Queer Tropics
NOVEMBER 16, 2017 - FEBRUARY 25, 2018
PELICAN BOMB GALLERY X
1612 ORETHA CASTLE HALEY BOULEVARD
NEW ORLEANS LA
Pelican Bomb presents "Queer Tropics," a group exhibition exploring tropical aesthetics and landscapes as they relate to sexuality, the body, exoticization, and tourism, and the show is particularly interested in how these themes play out between the United States, Europe, and the Global South. Included artists are Ash Arder, Kerry Downey, Madeline Gallucci, Victoria Martinez, Joiri Minaya, Carlos Motta, Pacifico Silano, and Adrienne Elise Tarver.
---
/what are we but lying single surface?/
Image: Kerry Downey,
Nothing but net,
2016, monotype, 11.5 x 17, printed with Marina Ancona / 10 Grand Press
/What are we but lying single surface?/
The Alice, Seattle
Opening reception on October 14, 2017 from 6-9pm
Saturdays, October 14- November 18, 2017
An exhibition of prints, photography, poetry and video. Artists-writers-activists-teachers abandon the exclusive, disciplinary lies that mark territories of the
visual arts
and poetry, exploring themes of identity, place, family, language, collaboration, and self-making in their own terms.
---
SOLO SHOW at CAVE
Image: Kerry Downey,
Nothing but net,
2016, still from single channel video, time: 14:36
Nothing but Net
May, 2017
CAVE, Detroit
Kerry Downey's first solo show, titled "Nothing but net," is a multidisciplinary project that explores their relationship between self and other and their movement between interior and exterior landscapes. Consisting of a large video projection and series of monotypes, this process-driven and experimental work contains many other mediums: painting, drawing, collage, performance, and text. This is a project that questions the boundaries of containment, what are the possibilities and limitations of a medium, of the body, and of visual and verbal languages.
---
Backstage with Kerry Downey and Ellie Krakow
LOOKIE-LOOKIE PRESENTS
A CONVERSATION BETWEEN ELLIE KRAKOW AND KERRY DOWNEY, ON THE OCCASION OF THEIR SIMULTANEOUS EXHIBITIONS
---
Sinister Feminism
Image: Kerry Downey, Phantom Bounce, 2013, monotype, 11x15 in; printed with Marina Ancona/10 Grand Press

Sinister Feminism
Curated with Piper Marshall
with Lola Kramer
A.I.R. Gallery
January 5 - February 5, 2017
Participating Artists
Lucas Berd, Dora Budor, ceramics club (cc), Kerry Downey, Dolores Furtado, Nicolás Guagnini, Caitlin Keogh, Chelsea Rae Klein, Lizzy Marshall, Whitney Oldenburg, B. Quinn, Lili Reynaud-Dewar, Torbjørn Rødland, Karin Schneider and Leigh Ledare, Bailey Scieszka
Sinister Feminism.
We fortify veneer into armor. We appropriate from misogynist sources. We exceed the cinematic ideal. We vibrate the sound of the city. We endure. Our physicalizations we know are transgressive. We are a halation of line. We throw shadow across the page. We teach the tongues of the past. We mock the habit of metonymy. We transmit the sense of hysterics. We smell. We hurl what we are required to withstand: our bodies, our selves. We are trying to reach you.
We wildly grin.
Read the curatorial statement
here
.
---
Age Lines
Image: Kerry Downey, Fishing with Angela, still from single channel video, 2016

Age Lines
Curated by Staci bu Shea
Casco, Utrecht, Netherlands
Nov 20, 2016-Jan 29, 2017

Acknowledging the duality of its referents—as both relational connections and skin wrinkles developed over time—Age Lines examines relations to aging in and across ages.

Experiences associated with age are ubiquitous yet varied and regenerative. Age Lines is the result of thinking about the age-old subject of age and a starting point for considering how relations are born, maintained, and renewed while aging. This exhibition is a humble gesture toward creating a site for and sense of age relations where fragility, dependency, and transmission are foregrounded.

The project presents the work of Kerry Downey, Alexis Pauline Gumbs, Ilyana Ritchie, and Mia You, as well as objects contributed by individuals near to the project's development in Utrecht.

In particular, Age Lines highlights mentor-mentee relationships, the legacy of Black and Third World feminist publishing in the US, and intergenerational collaborative practices. The exhibition includes works of art, commissions, exercises, and anecdotes which pull from lineages, cycles, and different forms of measuring age and the passing of time.
---
ROT: Compost vs Surgery
Image: Kerry Downey, Fishing with Angela, still from single channel video, 2016
ROT: COMPOST VS. SURGERY
SAT DEC 3 2016
SEATTLE ART MUSEUM
ROT: Compost vs. Surgery is a video and audio screening that links a tradition of visceral painterly physicality to urgent contemporary conversations about bodies, aging, identity and health.

When body time meets linear time, ROT demands progress. Rotten things can be either integrated in a healthy way (compost and renewal) or excised and burned (surgery). To ROT is to inhabit a critical bodily process in the midst of an infinite, unresolvable trajectory. ROT gathers momentum in cycles of attack, sustain, decay and release. ROT implies hope in survival, in coping and in stasis.
In ROT, artists combine video, sound, performance and multimedia poetry to revisit the Abstract Expressionists, Vienna Actionists, post-minimalist artists, and feminist performance artists. Proximity to SAM's
Big Picture: Art After 1945
exhibition raises the question: are ROT artists composting the canon, or are these works a surgical redirection of art history?

EXHIBITING ARTISTS:
Indira Allegra (Oakland)
,
Kerry Downey (NYC)
,
C. Davida Ingram (Seattle)
,
On A Clear Day (NYC)
,
Catherine Telford-Keogh (Toronto)
,
tzuriel (San Diego and Seattle)
,
Urban Death Project (Seattle)
---
Read My Lips
Image: Kerry Downey, Nothing but net, 2016, still from single channel video, time: 14:36

Read My Lips
Loren Britton and Kerry Downey
Curated by Ashton Cooper

Opening Reception: November 5, 2016, 6-9pm
Oct 28-Dec 18, 2016
Knockdown Center
Read My Lips brings together recent paintings and sculpture made by Loren Britton and video and prints by Kerry Downey. Although working in different media, both artists tangle with representing marginalized bodies, problems of language, and the complexity of subject formation in a binary world.

Downey's textured monotypes (printed with Marina Ancona/10 Grand Press), hang alongside Britton's anthropomorphic plush sculpture and large four-by-five foot paintings, which sit on blocks. Downey's projected video piece is paired with several more of Britton's sculptures — these made to be used as seating.vBoth series of work are grounded in a consideration of embodiment. The exhibition title takes the mouth specifically as a site from which to examine some of the central issues of this show: It is a source of language, an entrance to the interior, and a site of desire.

These artists also explore a politic of non-visibility through languages of abstraction. Refusing visibility is an important tenet of the constellation of art practices that have been termed Queer Abstraction, a moniker not without its own limitations. While many queer and feminist artists — Harmony Hammond, Louise Fishman, Joan Snyder, to name just a few — have worked in abstraction since the 1970s, a new generation of queer, genderqueer, and transgender artists are taking up the style to deal with issues of gender, and in this case, to talk about the body without explicitly signifying it. In his recent research, art historian David J. Getsy has asked, "What happens when the body is invoked but not imaged?"

In such a mode of image-making, abstract art exceeds binary constraint; the body is posited as a catalog of sensory experiences and a place of flux. In Britton and Downey's hands, abstraction becomes a space of infinite possibility where multiplicity is the principal feature. The work plunges us into indeterminacy and makes us step outside of prevailing modes of understanding selfhood and language. There is no finality, no fixed meaning, no stability.

Read My Lips is presented with the generous support of the Foundation for Contemporary Arts Emergency Grant.
---
Performance at The Queens Museum / Queens International
Performing: Fishing with Angela
May 22 from 2-2:30
The Queens Museum
DIRECTIONS
Artist and teacher Angela Dufresne took Kerry Downey on a fishing trip upstate in Spring 2015. Downey's subsequent performance and video explores their relationship through fishing and painting practices. They engage with the layered histories of mimicry through queer, feminist, pedagogical, painterly, and performative practices. Using an overhead projector, Downey attempts to copy Dufresne's gestures, words, and ideas. The performance brings the politics and poetics of inter-generational exchange into close proximity.